Integrated logistics
Combining our regional market knowledge and experience, we provide integrated logistics both on land and sea. Partners and clients can avail themselves to our full range of services which take care of all their supply and logistics requirements.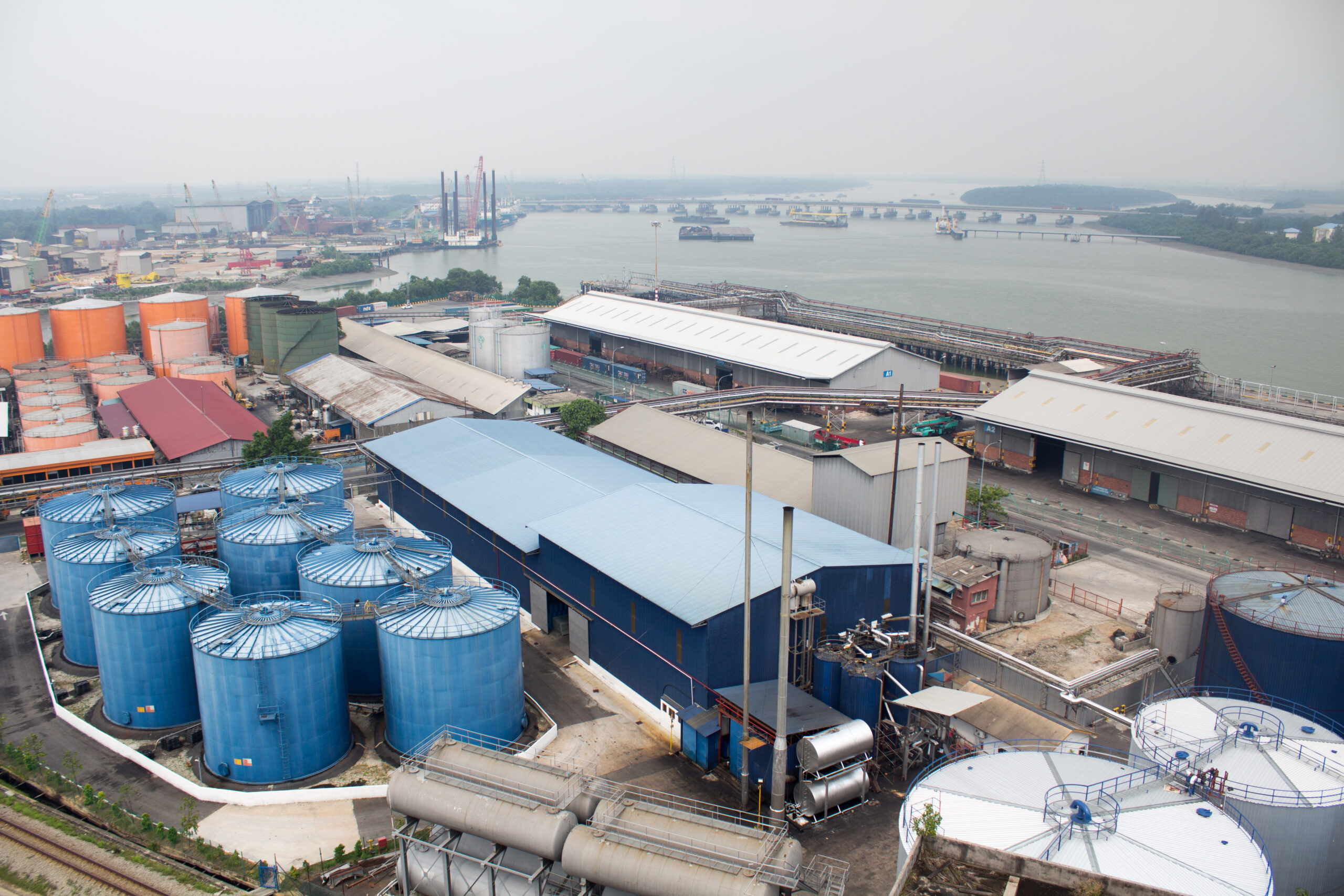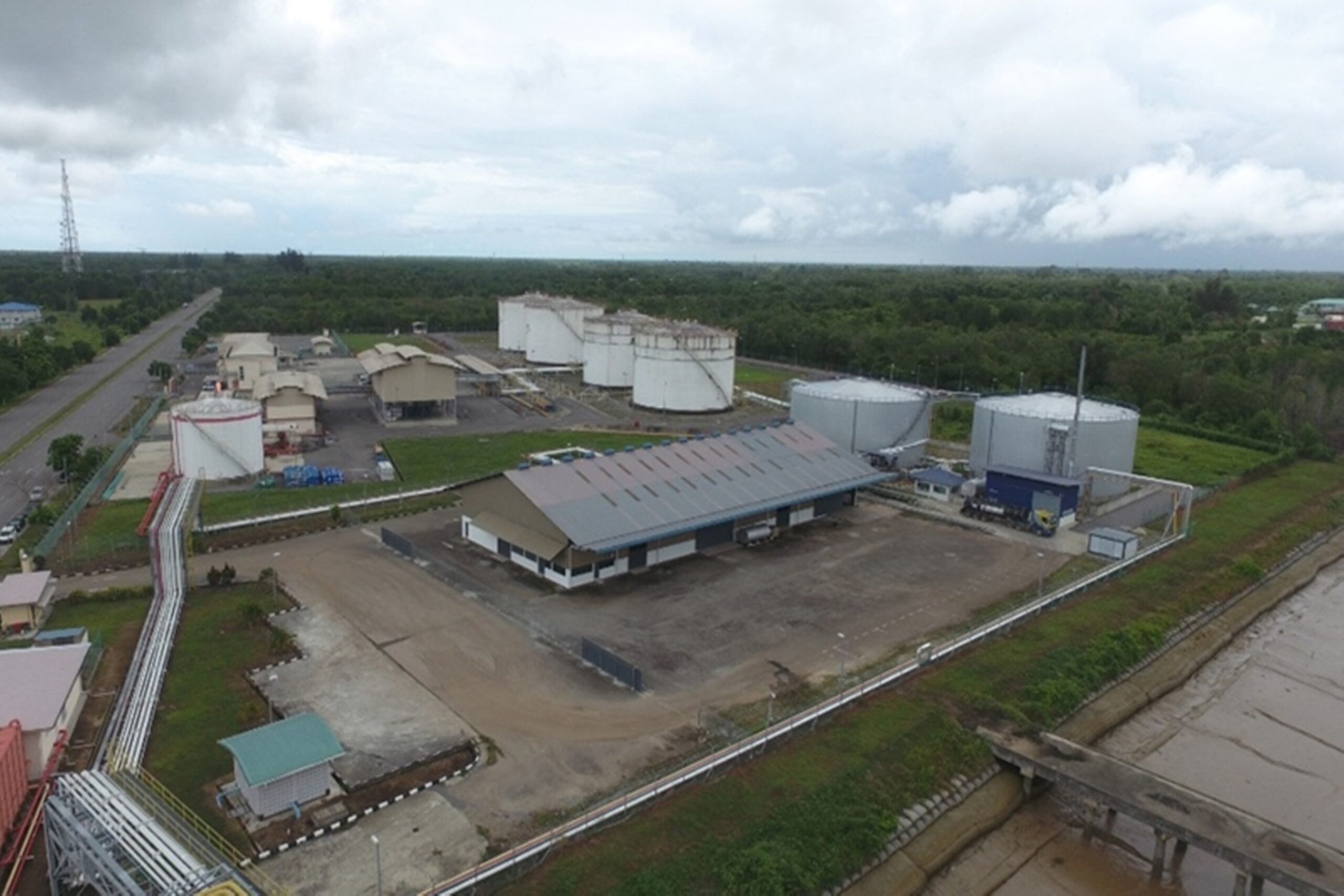 Terminal / Warehousing.
Our storage terminals are strategically located at:
1. Port Klang with approximately 88,000 cbm
– 58,000 cbm for bitumen
– 30,000 cbm for fuels and other oil related products
2. Tg. Manis Sarawak with approximately 13,000 cbm for bitumen
Our tanks are equipped with heating coil, insulation and heat traced pipelines, to handle a wide range of products.
We also own and operate pressurized storage tanks that run without the use of pumps, as well as dedicated shipping and reception pipelines –which eliminates product contamination and high outturn loss.
In addition, we manage warehouses with a combined space of approximately 60,000 sq. feet with storage facilities for drums, palletized cargo, jumbo bags, etc.
Our infrastructure is equipped with up-to-date monitoring fixtures and highly optimized for safety.
Key features include:
Fully integrated facilities with tailor-made warehousing:
• Dedicated pipelines
• Controlled gauge temperature monitoring
• Regulated heat quality maintenance
Security
Our terminals and warehouses are managed efficiently around the clock with integrated monitoring systems, 24/7 closed-circuit surveillance and security guards.
Environmentally approved operations
Our terminals and warehouses are environmentally approved for barrel mixing and storage tanks.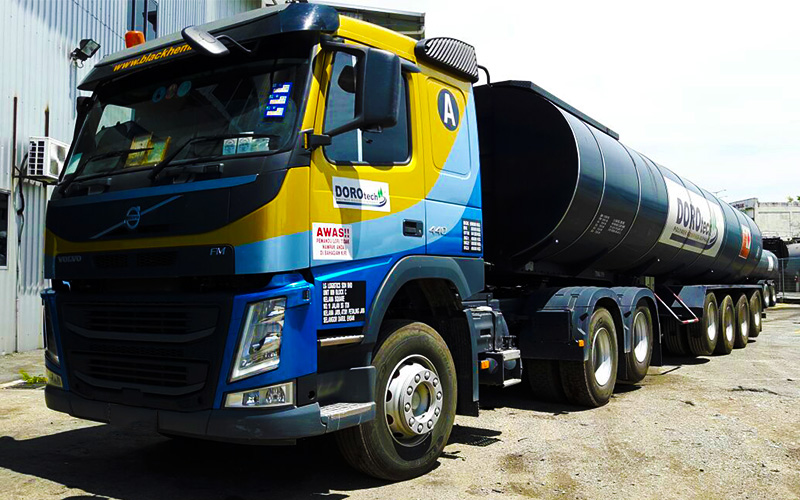 Full Scale Land Logistics.
We are perpetually improving our logistics infrastructure. Currently, we can offer full-scale land logistics that includes:
On-shore forwarding specialist services
Dedicated convoy of 50 trucks
GPS equipped
Seamless Connection
Our land logistic operations are seamlessly connected with our terminals/warehouse's infrastructure through intelligent loading apparatus, dedicated pipelines, and weigh-bridge station, in line with local authorities and regulation adherence.
Expertise
Blackhem's professional team come with different expertise ranging from strategic planners, operation managers, transport controllers, land truck pilots, technical engineers to foremen to handle varying types of trucks and trailers within our group.
Cutting Edge Technology
Our convoy of tank trucks and trailers are fitted with the state-of-the-art Global Positioning System (GPS) and instant messaging telematics system that allow us to track movements and safely communicate with our truck pilots for swift response and punctual product deliveries.
Transport analytical tools allow us to use our historical delivery data to improve our driving standards and fuel efficiency, which in turn, deliver best results at optimised cost.
Trained Personnel
Our team of logistics handling personnel are continuously trained in their very own disciplines to handle the vehicles and products in compliance with health, safety and environmental regulations set by relevant authorities.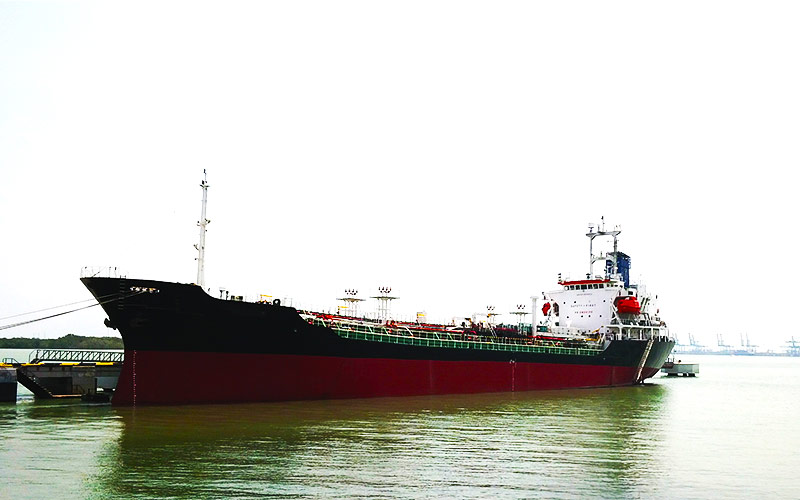 Sea Logistics.
As of year 2021, we own and operate a fleet of 9 vessels. These connect us with our partners' and clients' storage terminals.
This absolute control over our logistics assets together with our unique nexus of affiliates and networks, offer reliable and efficient transportation of our cargoes.
Our integrated sea logistics encompass:
• 9 dedicated vessels
• 29,000 dwt carrying capacity
• 250 professional workforces
• Movement tracking
Key features:
Dedicated seafarers and engineers
Our dedicated sea personnel are highly experienced and well trained to operate in the volatile Asian waters.
Regional and global reach
Our regional network of associates and global affiliates give us the advantages in meeting partners' and clients' demands.
Smart route and waypoints
We integrate smart route designs for greater frequency and service coverage with multiple waypoints.
These give flexible way-port calls for cost-effective solutions and safe delivery assurance while complying with international standards and regulations.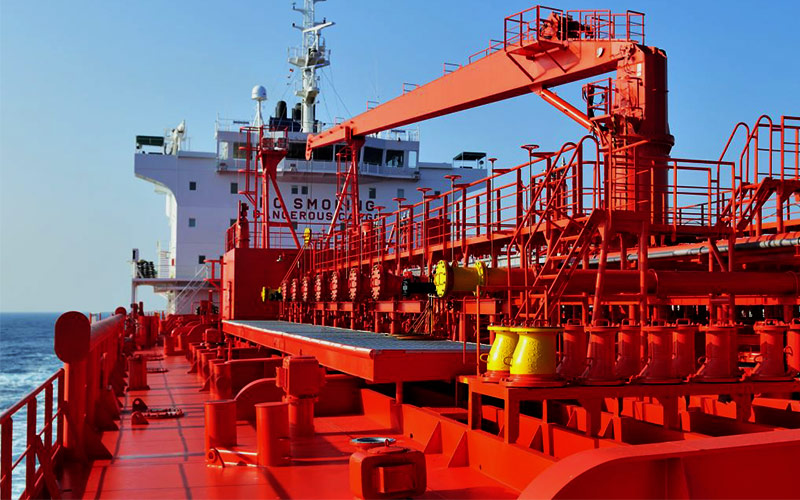 Ship Management.
Blackhem's ship management offers total ship management solutions.
We are committed to the development and support on the offshore logistics industry within Malaysia and surrounding regions, with a reach to remote locations across the region.
Our full-service and end-to-end logistics solutions are customised and cost-effective.
They encompass expertise in technical ship management, professional crew management, predictable risk management, up-to-date systems, precise vessel accounting and procurement.
Our growing fleet of vessels is equipped to meet our partners' and clients' integrated shipping demands.
Our ship management services are:
Vessel Management
At Blackhem, our partners and clients get personalised attention, tapping into our industry leading Integrated Management System and specialized technology platforms.
Crew Management
Our dependable vessel crew were headhunted and consists of industry experts with deep understanding of our partners and clients' requirements.
They also have excellent relations with mariners across the region, as well as marine procedures and legislation.
Technical Management
An expert team of marine technical engineers ensure services which include arrangement and supervision of dry docking, as well as repairs and upkeep of all varieties of vessels.
We can also carry out independent surveys, pre-purchase inspection as well as technical consultancy; along with arranging supplies, storage, fuel, and ship chandelling.
Vessel Charter
Partners and clients have access to our end-to-end, hassle-free integrated vessel chartering services.
Through these vessel charters, Blackhem can coordinate logistics requirements within Malaysia and around the regions.
Shipping Agency
Working closely with terminal operators, customs, immigration, and other relevant authorities; we offer a comprehensive range of services which include inward and outward clearance, cargo formalities, documentation, and other clearing services for, and on behalf of ship owners and charterers.
Our local experts can provide better commercial value and efficient turnaround.